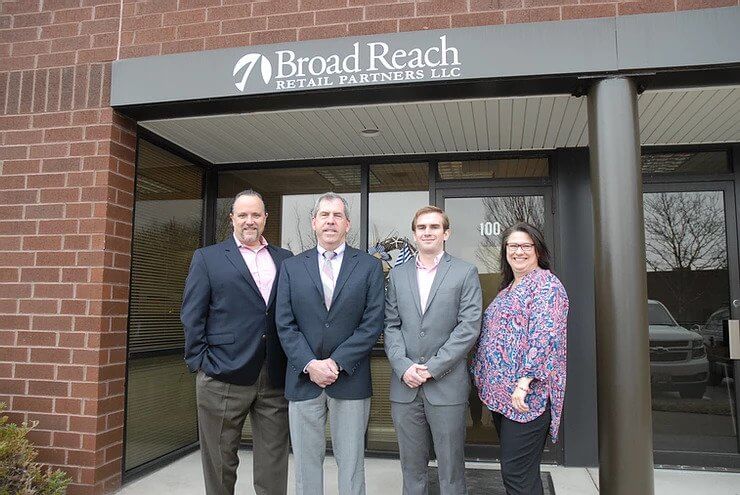 I'm writing to share some truly exciting news! Last month, we launched a third-party brokerage division — the Broad Reach Retail Brokerage Group.
Since 2006, Broad Reach has bought and turned around 27 shopping centers, with an aggregate value of $750 million. Our leasing specialists have worked on over 850 transactions, representing 4.5 million square feet. Perhaps most impressive is our retention rate of 92%.
The reason for our success is simple: We understand retail-based real estate. This is our niche and our passion. We don't take on residential projects or dabble in office buildings. We do retail, and retail only.
In fact, we're so specialized that over the years, landlords and tenants have repeatedly asked for our advice and assistance with their retail real-estate needs. Other than offering some brief advice we were not equipped to assist them fully, but now, with our new brokerage group, we can! In fact, we can offer our third-party clients a great deal of services, including:
Landlord Representation
Tenant Representation
Property Management
Asset Management
Fee Development
Construction Management
Investment Sales
Real Estate Investment
To spearhead this division, we've partnered with Mark Mueller, who over the past four decades has held executive roles on the tenant side with retailers such as Advance Auto Parts (30 years), Dollar General, Horizon Cinemas, CVS Pharmacy, Texas Roadhouse, and represented such landlords as; Vornado, Security Development, James Keelty Company, Colgate Investments, Capano Management and Hill Management. Mark is joined by Glenn Ulick, a 13 year veteran of retail brokerage formerly of Newmark/Grubb and Ellis, Tracey Horstmann a ten year veteran of retail research formerly with Co-Star, Collin Christian, and Tammy Lee. Together, this dynamic and seasoned team will help clients navigate the future of retail real estate!
Twelve years ago, I founded Broad Reach based on a simple philosophy: If we provided exceptional service, the marketplace would reward us. Today, the numbers bear that premise out: We have almost 20 employees, and last year was our most profitable ever.
If investing in real estate is something you've always wondered about, or if you have any questions about our brokerage services, please don't hesitate to let me know. I'm only an email away.
Can't wait to hear from you!