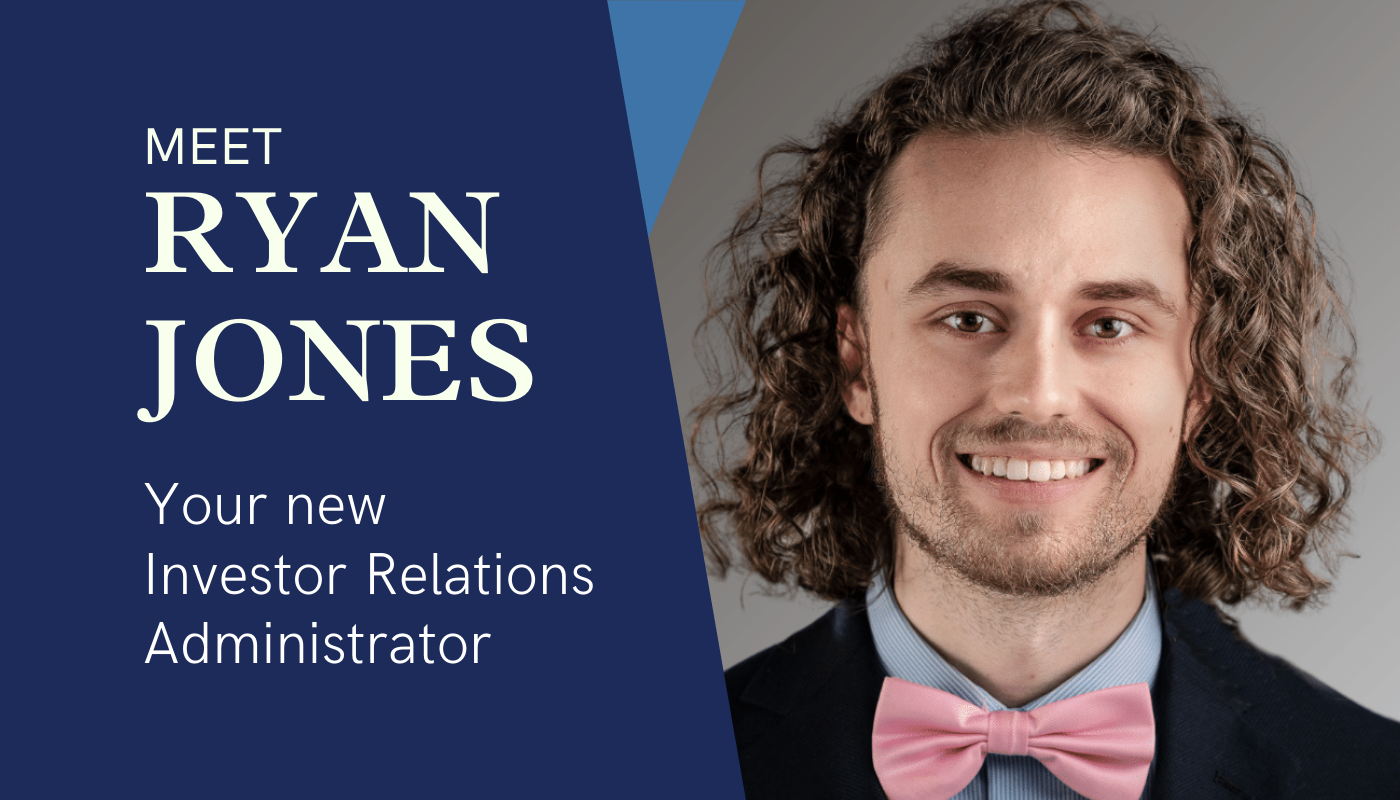 We are pleased to announce that Ryan Jones will be our new point of contact for all of our investors administrative investment needs!
With Broad Reach Retail Partners continual growth, our team felt that it was important to provide our investors with a dedicated resource. Ryan was the natural choice for this role as he was instrumental in launching the Investor Portal and has a tremendous working knowledge of the platform. The Investor Portal is the single point for all things relating to current and future investments with Broad Reach. It also includes the quarterly updates and distributions summaries, property information, new offerings. Prior to assuming this role, Ryan was part of the accounting group where he was involved in many behind-the-scenes investor administration activities.
Christina Carr will still be involved with investor relations but now from a pure marketing perspective. This change will also allow Christina more time to fully focus on the truly dynamic nature of marketing for Broad Reach as a company and each of our properties.
We are excited about these changes and feel as if they will help promote a better experience for those investing with Broad Reach and help our company continue to grow.
Below is Ryan's contact information for those who have questions about current investments: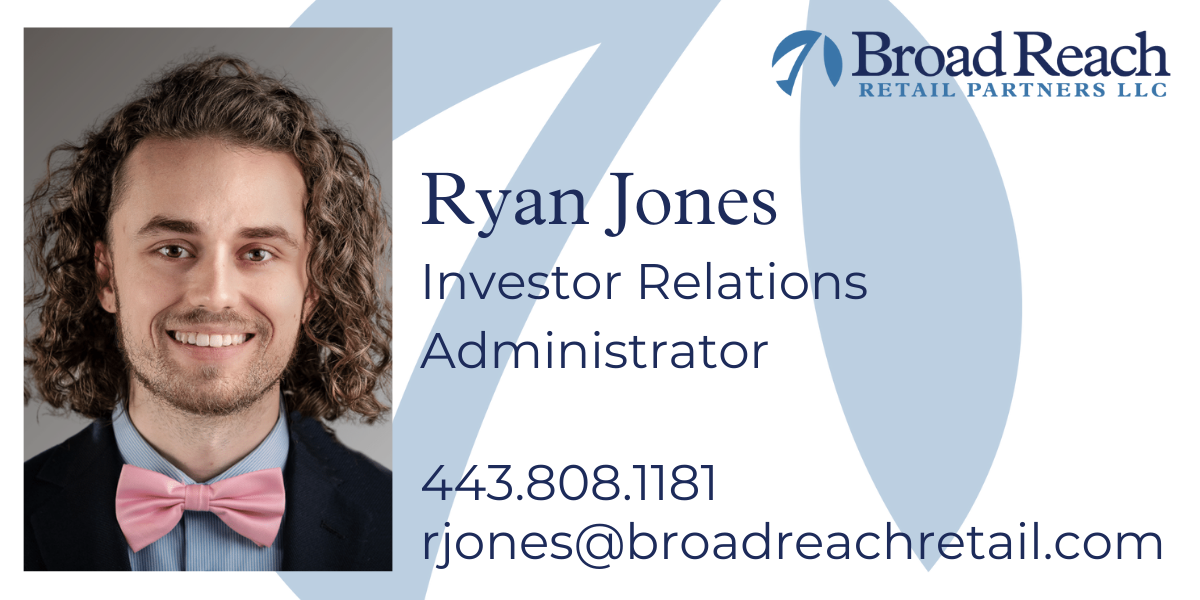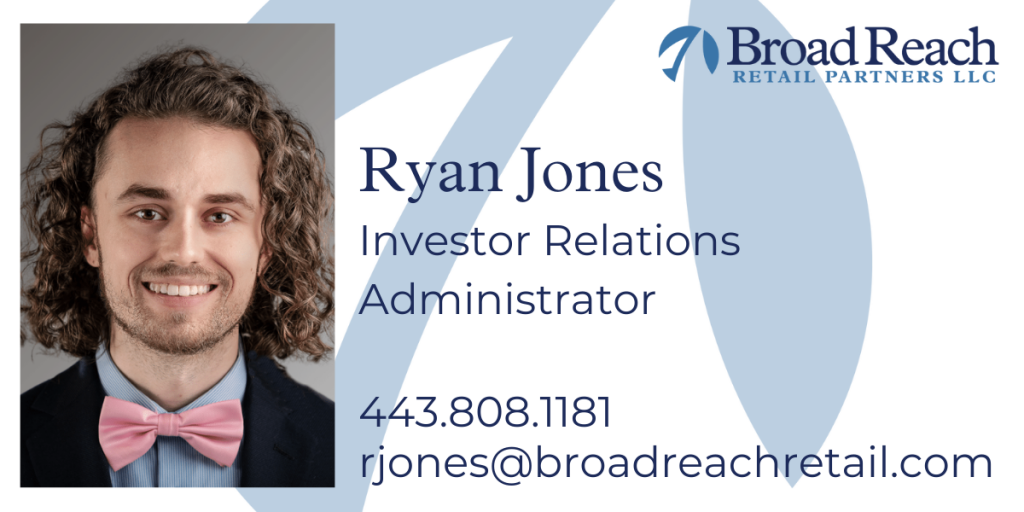 If you're interested in learning more about investing with us, please check out our Investor Relations page here.