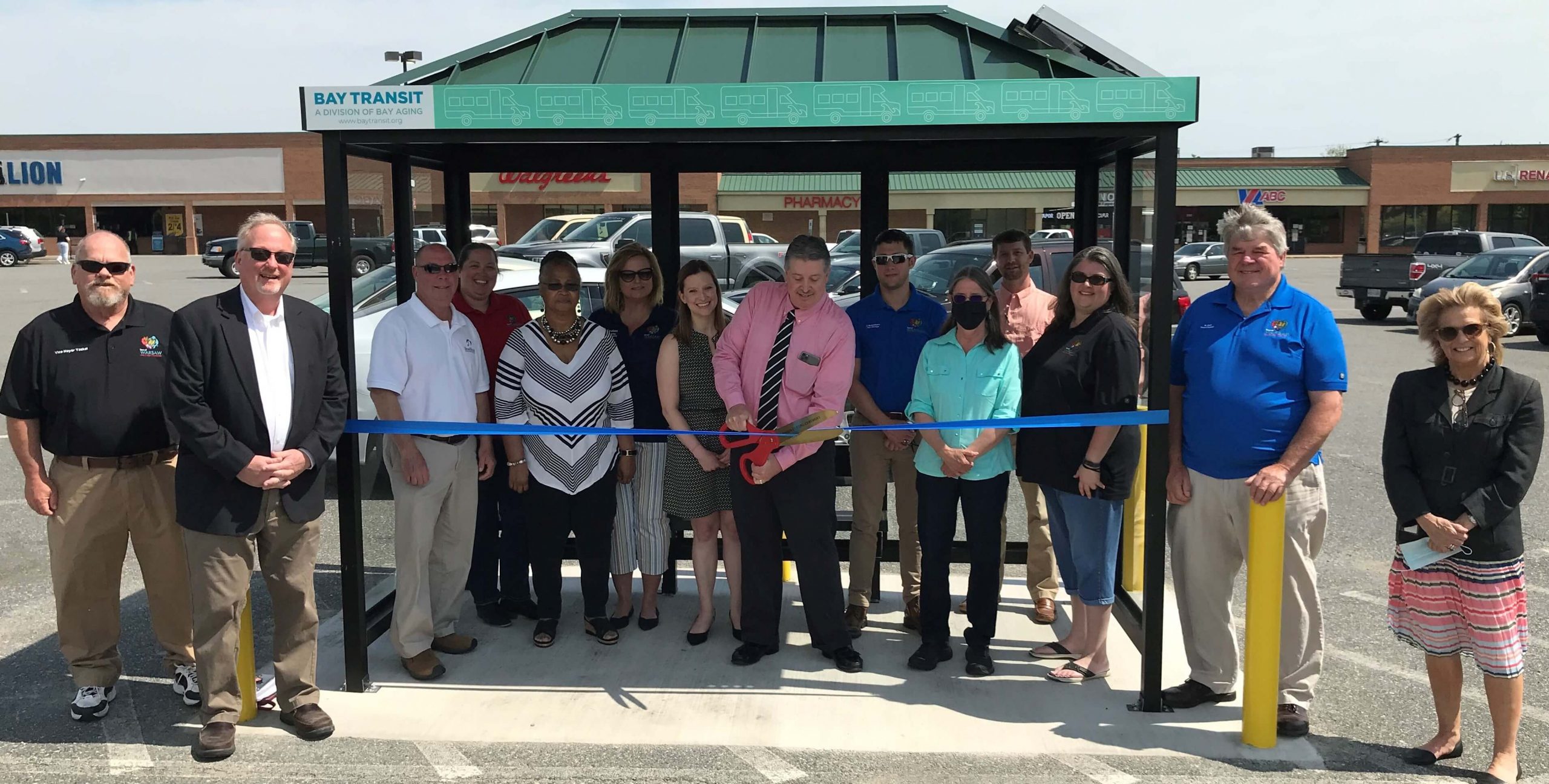 Representatives from Broad Reach, Bay Transit, and the Town of Warsaw Attend Ribbon Cutting
Yesterday, representatives from Broad Reach Retail, the Town of Warsaw in Virginia, and Bay Transit gathered for a ribbon-cutting to dedicate the new Bay Transit bus shelter at Warsaw Village Shopping Center.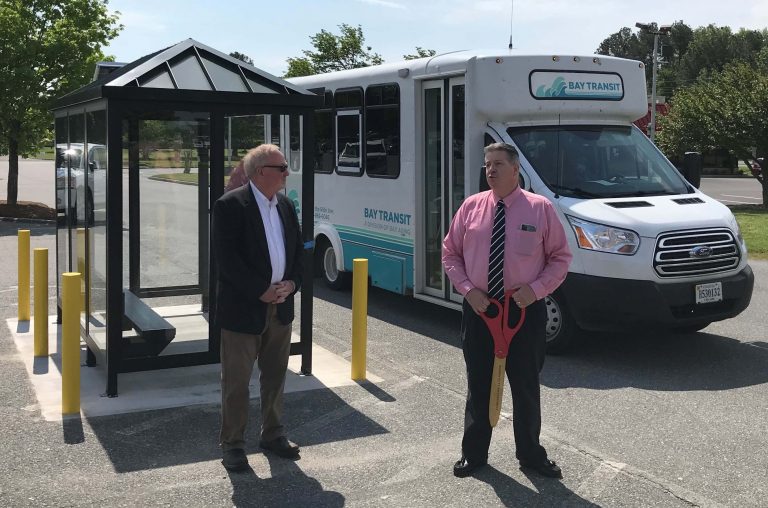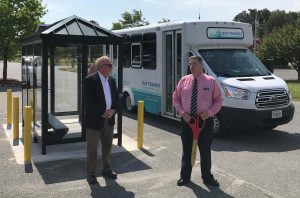 Remarks were shared by Ken Pollock, Bay Transit Director, Warsaw Mayor Randy Phelps, and Broad Reach Retail's Director of Marketing, Lindsay Moran, followed by a ceremonial ribbon-cutting within the new bus shelter.
This new bus shelter, which sits in the back of the Food Lion parking lot, helps provide greater accessibility for those in the community to get everyday essentials, such as groceries and pharmaceuticals. 
Previously, those needing the Bay Transit service waited in various areas on-site, including the inside of the nearby Hardee's, but access to the Hardee's ended when COVID-19 forced drive-thru only service and the inside of the restaurant had to close to patrons. This is partly what prompted the need to officially dedicate a ride service stop on the property.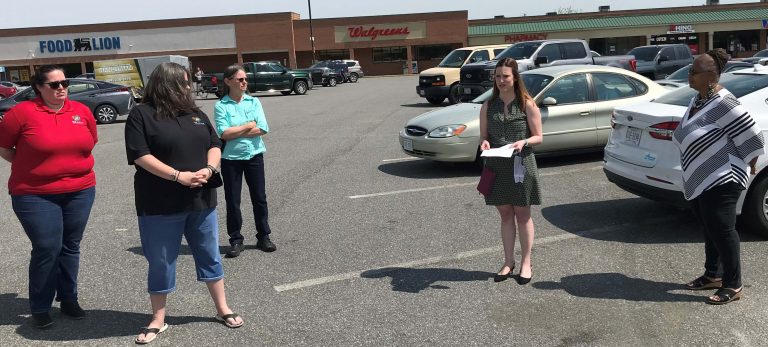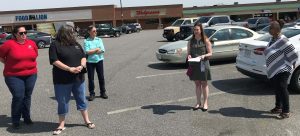 Broad Reach Retail truly aims to create value for the communities of which we're apart, and working with Bay Transit to install a bus shelter in this center does just that. We were glad to have been included in this project, and we are thankful to the Town of Warsaw and Bay Transit for welcoming us to the area and continuing to support the needs of their local community members.
About Bay Transit
Rides for all people of all ages! Bay Transit is a nonprofit community transit service serving the Virginia counties of Charles City, Essex, Gloucester, King and Queen, King William, Lancaster, Mathews, Middlesex, New Kent, Northumberland, Richmond, and Westmoreland. Bay Transit provides on-demand service and offers several fixed routes in some communities. They operate from 6:00 a.m. to 6:00 p.m. Monday through Friday.
Bay Transit is the ONLY public transportation provider in the Middle Peninsula and Northern Neck region. In 2013, Bay Transit provided over 159,000 rides and over 40% were work-related. Bay Transit also provides the same quality, dependable transportation service for the citizens of New Kent and Charles City counties! To learn more visit, baytransit.org.
About Broad Reach Retail Partners
Founded in 2006, Broad Reach Retail Partners, LLC is a privately held, fully integrated owner and operator of shopping centers. Since its beginning, Broad Reach has owned, leased, or managed 49 centers, representing 4.7 million square feet. Our mission is to create value for our partners, properties, and people. We do this by maximizing the full potential of underutilized shopping centers through focused leasing, disciplined buying, and meticulous management. For more information, visit www.BroadReachRetail.com.