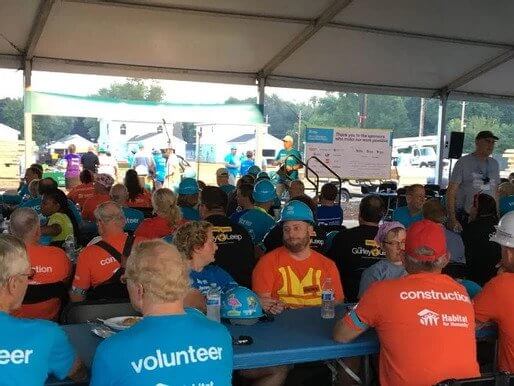 MISHAWAKA, IN
This year's Carter Work Project is taking place this week in Mishawaka. The four-day build will result in 22 new homes, and organizers say a total of 41 homes in the St. Joseph County will be constructed or renovated by year's end as part of the project.
Habitat of St. Joseph County, based in South Bend, is hosting the high-profile event which will involve hundreds of volunteers, and a few celebrities: Garth Brooks, Trisha Yearwood, former president Jimmy Carter and his wife, Rosalynn, are in Mishawaka, IN, this week.
This marks the 35th Work Project for the former president and first lady – a couple who has been involved with Habitat since 1984. The Carters have volunteered on projects in 14 countries that have involved the building or remodeling of 4,290 homes.
Martin's Supermarkets located in Heritage Square shopping center, only a few miles away, has donated refreshments to some of the building events this week.