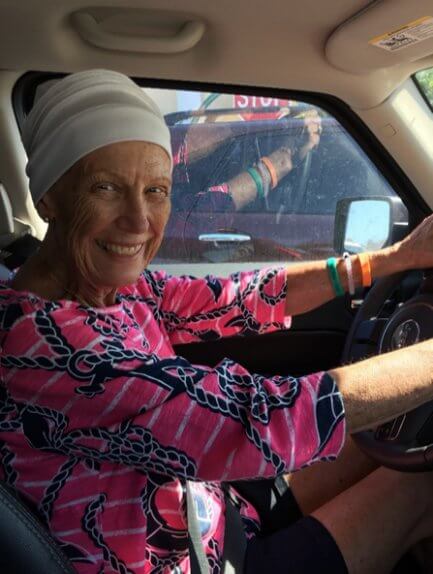 Fundraiser for AAMC Cancer Institute
Never get so busy making a living that you forget to make a life. Taking a break from my usual company updates, you will notice this email is more of a personal nature regarding a topic close to my family's heart.
Dear friends and family,
This past June, we lost my mother-in-law, Carolyn Curley, to ovarian cancer. She fought an incredible fight over the past two years with the help of the doctors and nurses at Anne Arundel Medical Center. Because of this experience, and because of how lucky my wife, Shannon, and I feel to have Anne Arundel Medical Center (AAMC) in our community, I want to ask you to support my two brother-in-laws and I (Brendan Curley and Paul Reichert) in Fish for a Cure to support the Geaton and JoAnn DeCesaris Cancer Institute at AAMC.
For those of you who don't know the story, when Carolyn was diagnosed with stage four ovarian cancer in August of 2016, Carolyn and her husband, Pat, were living between upstate New York and Florida. With all three of their children – and eight grandchildren – in the Annapolis/DC area, they decided she would receive treatment here. Carolyn's doctor at Johns Hopkins immediately suggested she connect her with Dr. Barry Meisenberg at AAMC to partner in her care. We are so grateful to Dr. Meisenberg and Jude Davis (the nurse navigator) who led the team as well as Dr. Avedis Meneshian among others at AAMC.
Carolyn and Pat stayed down in Maryland with all of us throughout her treatments. She was lucky enough to ring the bell (signifying the end of chemo) and enjoy seven months of remission before the cancer returned. Throughout Carolyn's care, Shannon constantly talked about the kindness of the team providing hope when they needed it, but also their willingness to have challenging conversations with Carolyn and the family and supporting them along the way. As a result of that experience, we feel an enormous sense of gratitude for the doctors and nurses in the Geaton and JoAnn DeCesaris Cancer Institute at AAMC.
Carolyn grew up on the St. Lawrence River among many avid fishermen. She taught all of her eight grandchildren how to fish off of her dock (as well as her two son-in-laws!) I thought this would be a fun tribute to "Gram" and a great way to give back and help others going through similar challenges.
If you are interested in supporting us and Fish for a Cure, please look for our boat "Gotcha" on the website. Donations of any amount will make a difference.
Thank you so much for your support!