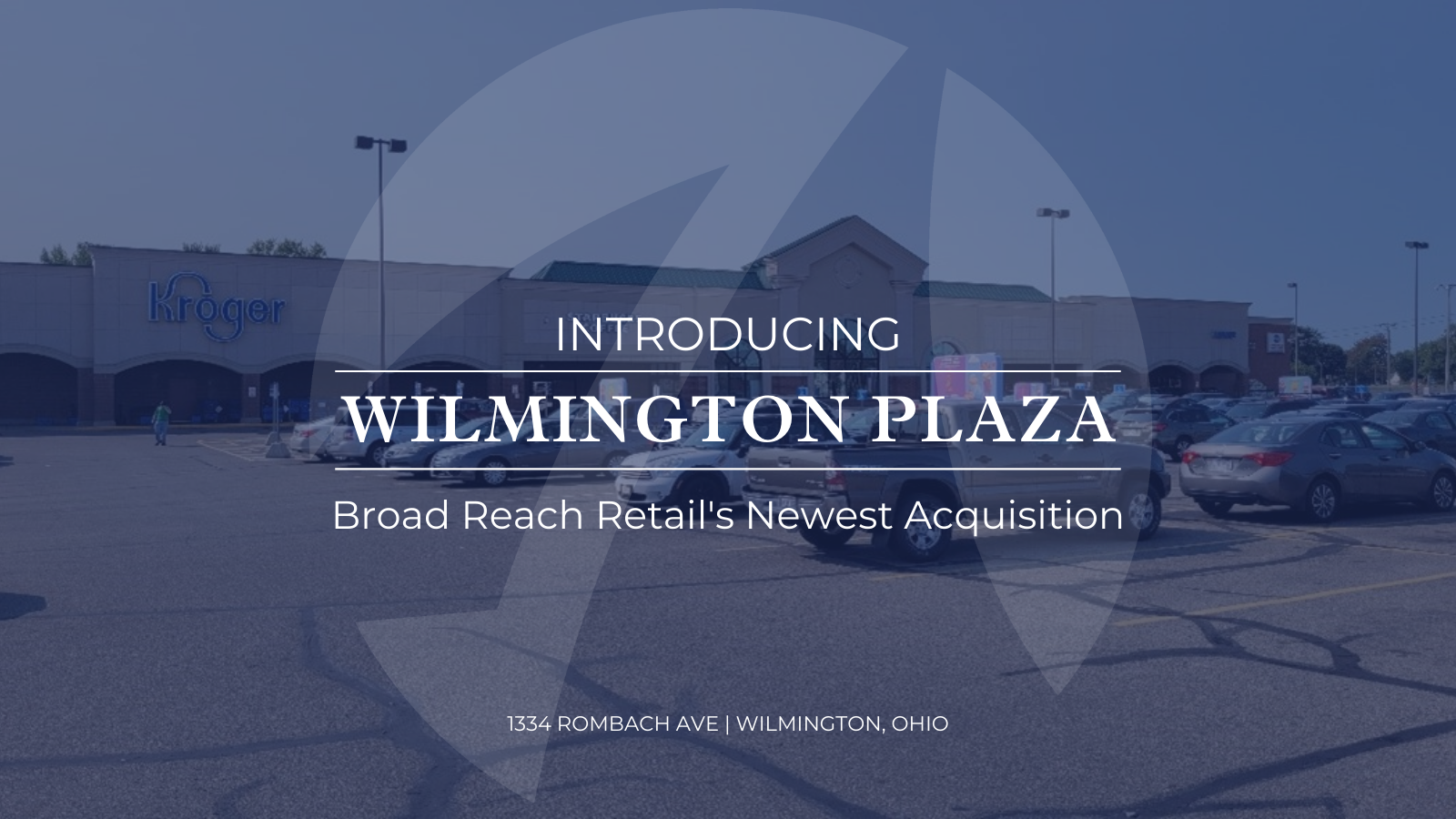 Broad Reach Retail Partners Completes Newest Acquisition of Grocery-Anchored Shopping Center of the Year
Wilmington Plaza adds another high-volume grocery anchored center to the company's growing portfolio.
MILLERSVILLE, MARYLAND (April 27, 2022) – Broad Reach Retail Partners LLC, owner and operator of retail shopping centers, completed its latest acquisition with closing of Wilmington Plaza in Wilmington, Ohio.
Wilmington Plaza is a 198,085 sf community center anchored by high volume Kroger, Big Lots, Ace Hardware, People's Bank and AutoZone.
"Wilmington Plaza is a great example of a dominant shopping center located in a strong tertiary market. This acquisition has all the hallmarks of our core focus which is investing in necessity-oriented retail shopping centers with high volume grocery anchors and tangible upside." – Nate McKay, Acquisitions Officer
Currently, the center has 33,000 sf available for leasing including a small junior anchor space. For Wilmington Plaza leasing information, please contact Gary Block, Vice President of Leasing, at 443.890.1538 or gblock@broadreachretail.com
This purchase is also the third acquisition under the Broad Reach Retail's Shopping Center Fund III, the company's latest investment vehicle that closed in March of 2021.
With the growing portfolio, the Broad Reach team is also actively growing. If interested, please check out career opportunities here.
About Broad Reach Retail Partners
Founded in 2006, Broad Reach Retail Partners, LLC is committed to creating value for our Properties, Partners, and People. Broad Reach has owned, leased or managed 53 centers, representing 5 million square feet. For more information, visit www.BroadReachRetail.com.