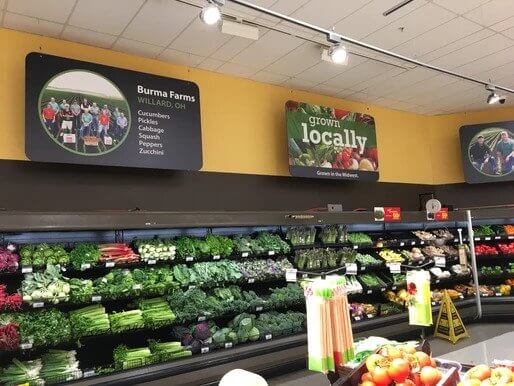 Our Kroger grocery store in the Waynetowne Plaza shopping center has undergone a $4.3 million renovation.
The Huber Heights store held their store grand re-opening on June 7th where it presented a $98,000 check to the Dayton Foodbank.
The remodel includes new décor and new equipment in all departments – Meat/Seafood, Deli/Bakery, Produce and Floral as well as front-end upgrades.
The exterior of the store also received a facelift with new signage and paint.