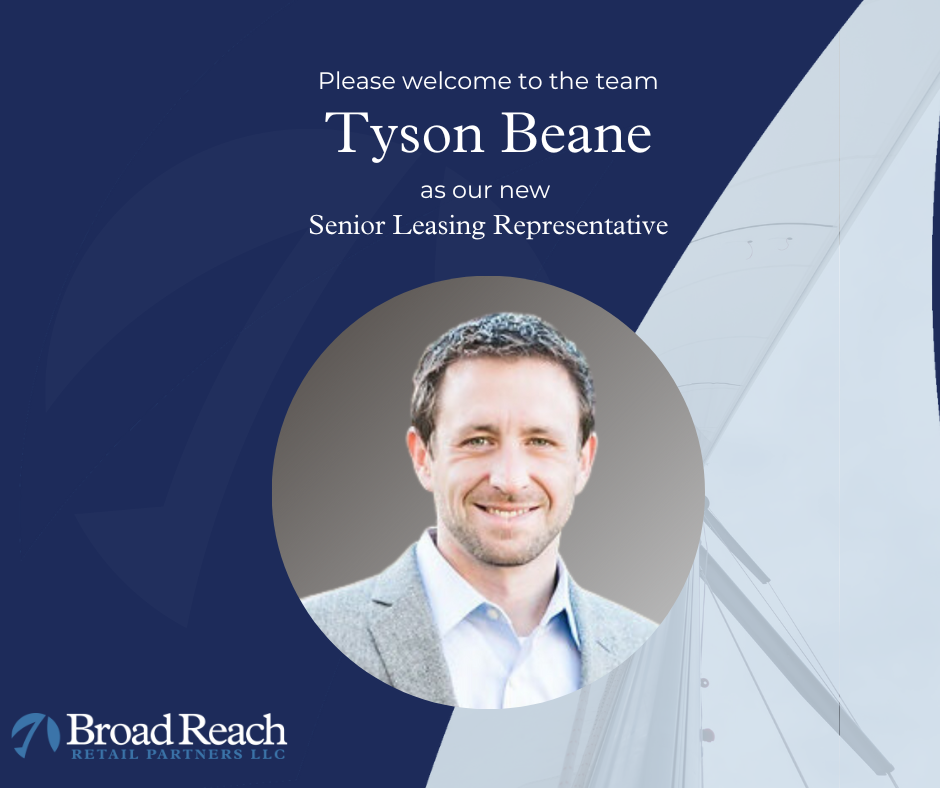 Broad Reach Retail Partners is delighted to announce the newest addition to our esteemed team, Tyson Beane, who joins us as Senior Leasing Representative. Tyson brings a wealth of knowledge and expertise in retail real estate leasing, with an impressive career spanning nine years in the industry.
Tyson Beane's journey in the world of real estate began in 2015 when he assumed the role of Retail Sales and Leasing Associate with CBRE, where he successfully managed a portfolio encompassing 1.4 million square feet. Over the years, Tyson has held pivotal roles at prestigious organizations such as JLL, Woodmont Company, and Starwood Retail Partners, solidifying his reputation as a leasing expert.
Beyond his professional accomplishments, Tyson is a dedicated outdoor enthusiast. He thrives in the open air, pursuing his passion for hunting, fishing, boating, and a wide array of outdoor sports, including snowboarding, kiteboarding, wakeboarding, and waterskiing. Tyson also cherishes his time with family and takes pride in training his loyal companion, Diesal, a black lab.
Broad Reach Retail Partners is excited to welcome Tyson Beane as an invaluable addition to our team. His experience, dedication, and vibrant personality align perfectly with our commitment to delivering exceptional service to our clients and the communities our shopping centers support.
Tyson Beane's appointment reinforces Broad Reach Retail Partners' dedication to providing top-tier leasing services to our growing portfolio and fostering a dynamic team of professionals. His expertise will further enhance our mission to create thriving retail environments for our clients and communities.
Please join us in extending a warm welcome to Tyson Beane as we embark on this exciting new chapter at Broad Reach Retail Partners.