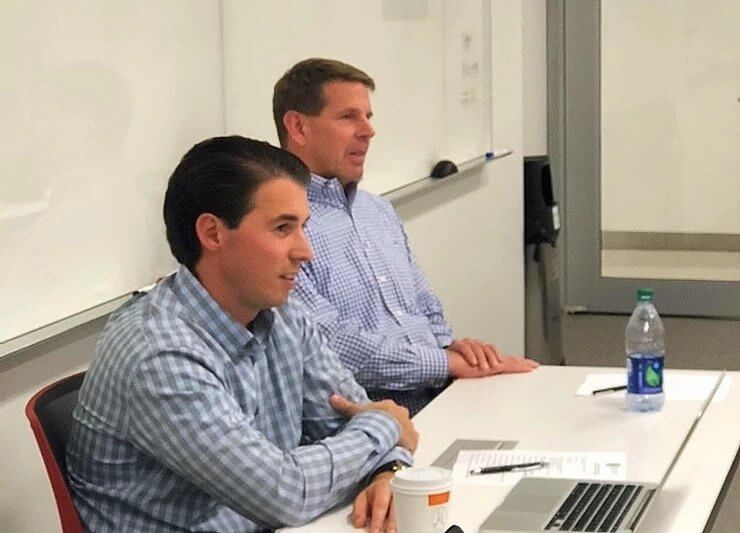 Broad Reach Retail Partners founding partner and CEO, Nate Tower, recently addressed graduate students of Georgetown University's Master of Professional Studies in Real Estate. The course, which prepares students with the foundational skills and industry insights needed for success in today's real estate industry, is taught by Gene Parker, President of Continental Realty Corp.
Together with John Rosso, Jr., Principal of Rosso Commercial, Tower shared his insights with the students regarding the necessity of passion, expertise, vision, leadership and innovation for becoming future entrepreneurs.
Tower, who holds a master's degree in Commercial Real Estate from Johns Hopkins University, credits one of his early positions with Philips Edison & Company, "PECO", with shaping his perspective of the real estate industry. Tower led PECO through the acquisition of 93 shopping centers over 10 years.
"It is very encouraging to meet these future entrepreneurs of commercial real estate", expressed Tower. "I'm honored to be able to share my perspective and background to help pay it forward. Broad Reach looks forward to doing more with these future industry leaders."
Tower emphasized the importance of passion in addition to skills. "Believe in your dreams, follow your heart and build your skills around that."