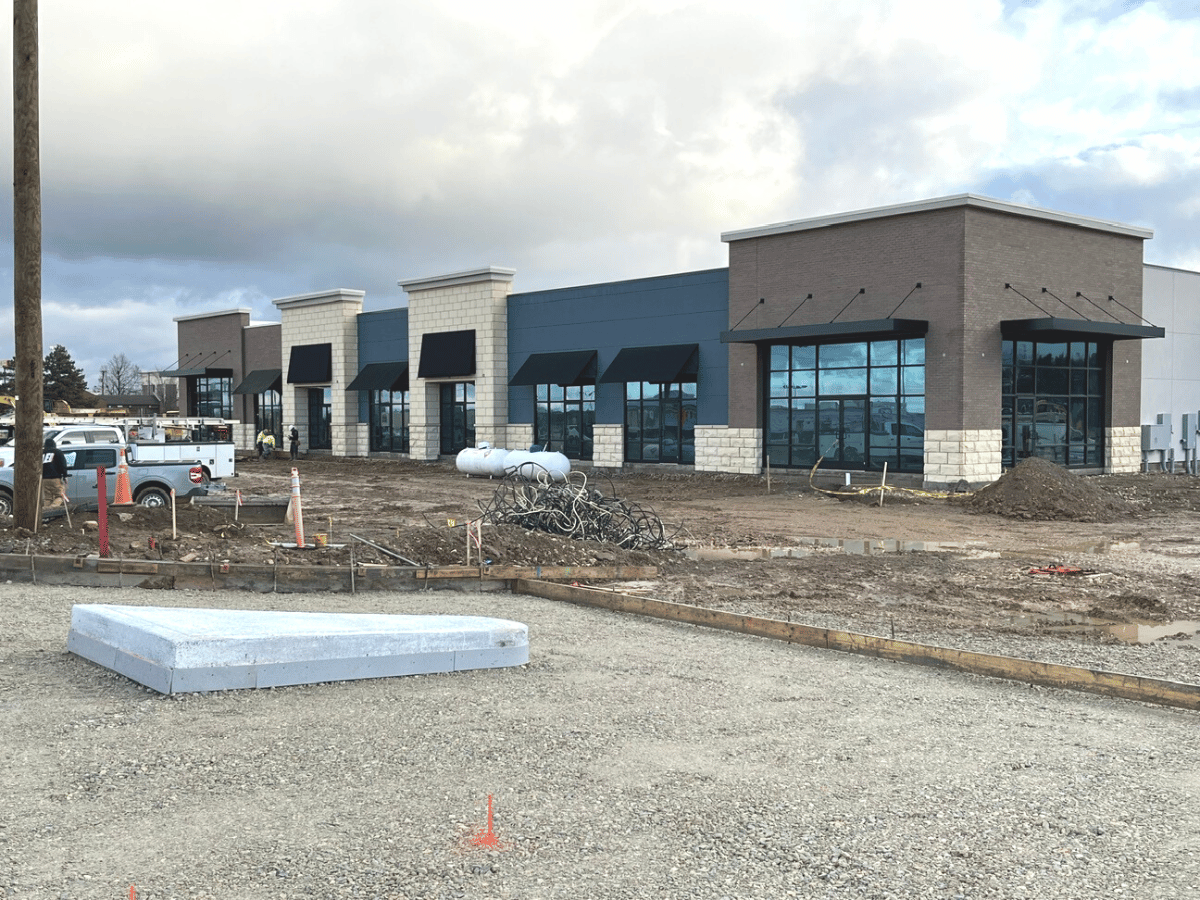 Purchased in December of 2021, Huber Heights Commons, one of Broad Reach Retail's most exciting development opportunities, is now 75% complete as of 2022-year end. Located in Huber Heights, Ohio, this infill development project represents a unique 17.8 acre mixed-use development. The team at Broad Reach is proud to share the below updates.
About Huber Heights Commons
Huber Heights Commons offers the growing population of this North Dayton, Ohio suburb a tremendous amount of value. Located off  Interstate 70 and Old Troy Pike, the center is ideally positioned for visibility and access. Between both new developments and existing, this location is densely populated with about 90,000 people located within five miles of the site.
The overall Huber Heights development is split into two separate projects.
The Retail Hub: This ground up development includes approximately 30,000 SF of retail space, including a 11,050 SF inline building as well as multiple pad sites. Due to the fantastic demographics of this proposed site, the space has attracted strong national and regional tenants to occupy the various units.
The Multi-family Residences: 8.05 acres of the development has been sold to Homestead Companies to develop "The Hayden", a 192-unit apartment building. This advantageous opportunity will bring much more foot traffic and shoppers to the retail.
2022 Year End Updates
There has been tremendous progress made to the development of Huber Heights.
Road Improvements
The major road improvements on Old Troy Pike and Taylorsville are 85% complete, with curb, gutter, and base coat of paving done. The new signal, which will provide a strong access point for visitors, is installed and ready to be tied in.
11,050 SF Multi-Tenant Building
Construction continues the multi-tenant retail building. We are positioned well to continue the interior build during the winter months.
The leasing team has been busy securing tenants and we have received signed leases from a Pho restaurant, Jersey Mikes Subs, a nail spa, and Milan laser. We expect to have 50% of tenants open by the end of Q3.
Our team could not be happier with the progress that has been made especially during some turbulent market conditions. We are anticipating progress to continue at a steady pace and will be providing updates for major milestones.
Interested in learning more about Huber Heights Commons? Please contact Eric Penney for leasing questions and Wells Stanwick for construction questions.