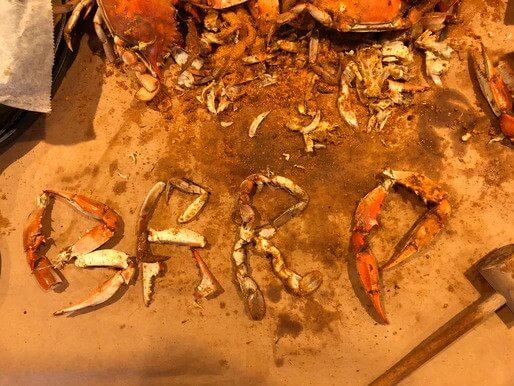 While the weather didn't cooperate for the annual company boat trip, the Broad Reach crew still gathered for a classic Chesapeake tradition: a visit to Cantler's Riverside Inn for a late summer True Blue Crab Feast!
A group of 13 staffers polished off a bushel of Chesapeake blue crabs (along with a few brews) in about two hours.
Broad Reach is delighted to support the Maryland Watermen and Waterwomen for their commitment to excellence in the harvesting of millions of pounds of seafood every year — all while embracing and promoting the sustainability of Maryland's seafood industry in the Chesapeake Bay.