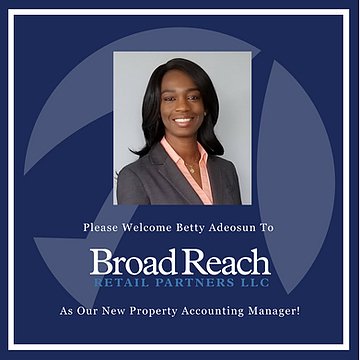 Broad Reach Retail Partners, LLC is pleased to announce that Betty Adeosun has joined the team as our new Property Accounting Manager!
Betty has 17 years experience in full accounting cycles in multiples industries. Prior to joining Broad Reach, she spent eight years as Senior Property Accountant at Taylor Service Company, where she managed 25 properties, including commercial and residential properties, and land development as well, totaling revenue of $30 Million annually.
Betty has a Bachelor of Science Degree in Finance and Business Management from the University of Arizona and a Master of Science in Accounting from the University of Phoenix. As a co-founder and treasurer of the Life and Compassion organization in Congo, Africa, she helps empower widows and provide good education to orphans.
In her free time, Betty enjoys spending time with her family, traveling, and trying new cuisines.