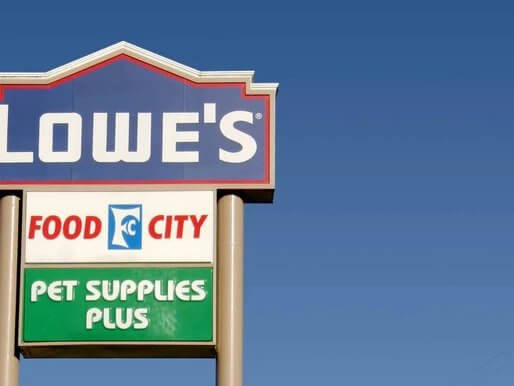 Just eight miles from downtown, anchored by Food City and Lowe's with excellent opportunity for growth.
ANNAPOLIS, MARYLAND (September 20, 2018) — Broad Reach Retail Partners, experts in creating value in shopping centers, announced today the acquisition of the South Grove Shopping Center located at 7562 Mountain Grove Drive in Knoxville, TN. Co-anchored by a Food City and Lowe's, the center offers over 89,000 square feet of leasable property spread across 13 acres, currently occupied by Pet Supplies Plus, Great Clips, Gondolier's Pizza, Fort Sanders Medical Center, American Family Dentistry and more.
Broad Reach, who officially took the reins on July 12, was drawn to Knoxville's continuing growth. "Downtown Knoxville is in the middle of an exciting reinvention, and we see ample room for growth in the surrounding area," said Nate Tower, founder and chief executive of Broad Reach. "We're also impressed by the city's commitment to the community, most recently demonstrated by seeking direct input for the forthcoming Chapman Highway makeover. Not only do we echo this high-touch management style, but we are confident we can complement this community effort by creating a better retail experience for our shoppers and tenants alike. This experience will only be enhanced by the improved access to our center that will result from the Chapman Highway project."
Renowned for keen partnerships and strong tenant support, Broad Reach has already welcomed a new tenant to the shopping center: Benchmark Physical Therapy, who opened its South Grove location just after Labor Day. "We are thrilled to welcome Benchmark into our management family to broaden how South Grove can serve the surrounding community," Tower added.
To continue this growth, Broad Reach plans to build 14,100 square feet of new retail space in between Lowe's and Little Tokyo. A 15,000 square foot end-cap space is also available at the far end of the Food City strip. Additionally, nearly five acres of space is available for a ground lease or build-to-suit, ideal for a hospitality entity given the lack of nearby lodging options.
Broad Reach has already made a few immediate improvements, including power washing all awnings and restriping the parking lot. "Beyond serving our retail customers, we strive to provide a hands-on management approach for our tenants. This starts with providing a clean and well-maintained facility, in addition to sending our quarterly newsletter with customized tips and updates to help bolster their success," Tower added. "As we've done with dozens of other properties, we're confident we can take South Grove to a whole new level to provide a rewarding experience for our tenants, investors and the greater Knoxville community."
To learn more about South Grove Shopping Center and to inquire about leasing opportunities, click here or contact Ashley Allen at 443.832.6003/ aallen@broadreachretail.com.
About Broad Reach
Broad Reach Retail Partners is a privately held, fully integrated owner and operator of shopping centers. The company maximizes the full potential of underutilized shopping centers through focused leasing, disciplined redevelopment, and meticulous management.