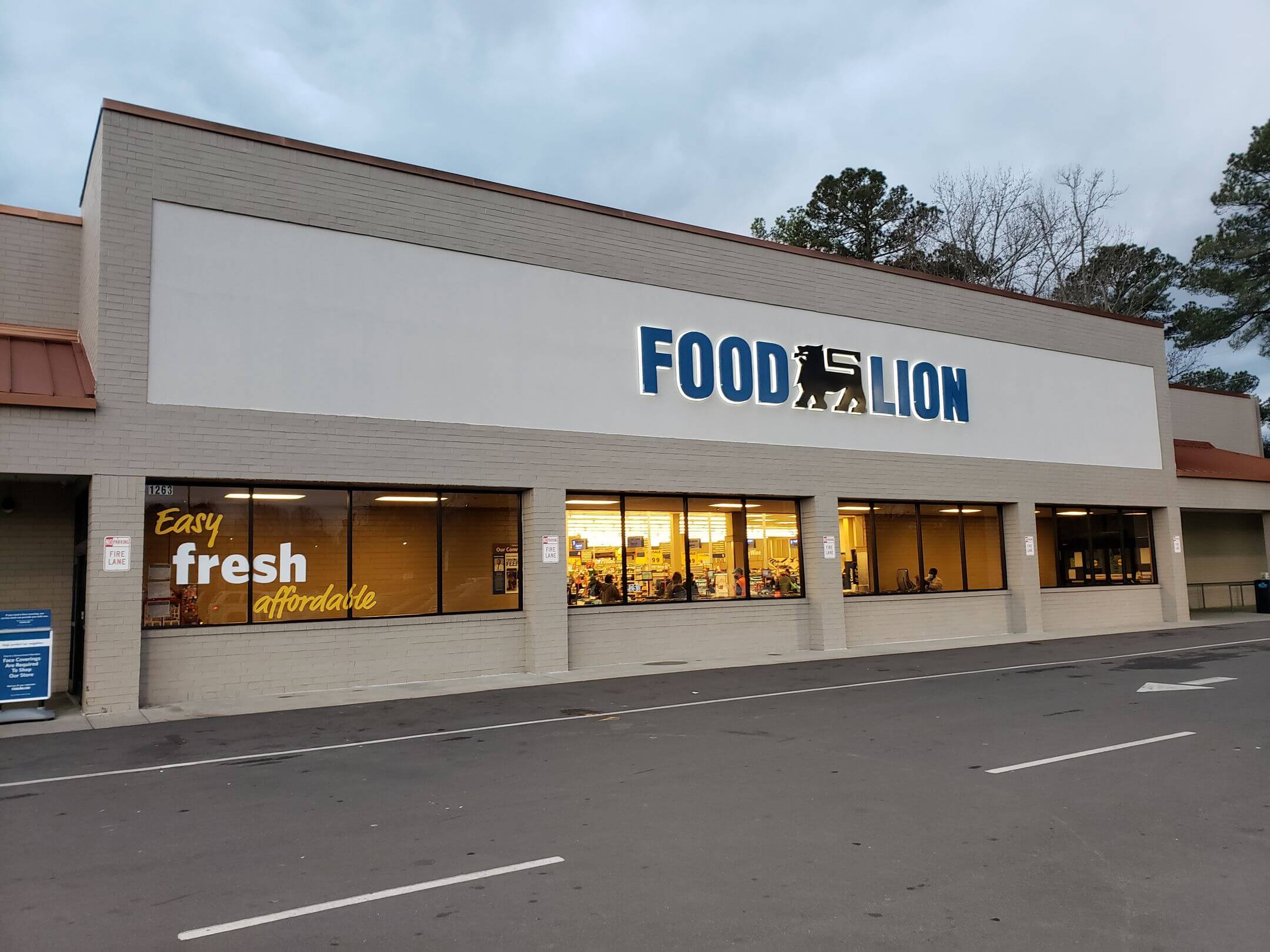 Henderson Pointe represents the first acquisition by Broad Reach Fund III; adds another high-volume Food Lion anchored center to the company's growing portfolio.
MILLERSVILLE, MARYLAND (April 14, 2021) – Broad Reach Retail Partners LLC, a value-add owner and operator of retail shopping centers, completed its acquisition of Henderson Pointe in Henderson, North Carolina this week. This is the second acquisition for Broad Reach Retail this year, and the third Food Lion anchored asset in the past six months. Previous purchases include Warsaw Village in Warsaw, VA (September 2020) and Avent Ferry in Raleigh, NC (January 2021).
"Recently, we are finding great success in acquiring high-volume Food Lions," said Nate McKay, Broad Reach Retail's Acquisition Officer. "They have outstanding tenant credit and are an excellent draw to the centers they anchor." The purchase of Henderson Pointe is also the first acquisition under Broad Reach Retail's Shopping Center Fund III, the company's latest investment vehicle that closed last month.
"With equity to deploy, Broad Reach remains an active buyer of grocery-anchored shopping centers," said Nate Tower, CEO. "We know these types of centers are essential to their surrounding communities, and we know the value Broad Reach can bring by restoring them and filling retail voids to support the needs of their local residents." Nate McKay added, "There continues to be strong investment demand as convenience-oriented retail, particularly strong grocery-anchored retail, has weathered the pandemic well."
Broad Reach remains focused on acquiring grocery-anchored retail where the company can leverage its talented leasing and management teams to revitalize these shopping centers. "Since we are opportunity-oriented and not geographically focused, we look forward to finding new opportunities throughout the country," said McKay in closing. Henderson Pointe, a 188,647 square-foot neighborhood center, was 72% occupied at the time of purchase. Anchor tenants include Food Lion, Harbor Freight, Badcock Furniture, and Roses Discount Stores. The center is located in the Dabney Drive Retail Corridor, the main shopping location for the Henderson community, which provides significant traffic to the center.
For Henderson Pointe leasing information, please contact Ashley Allen, Partner & VP of Leasing, at 443.890.1538 or aallen@broadreachretail.com.