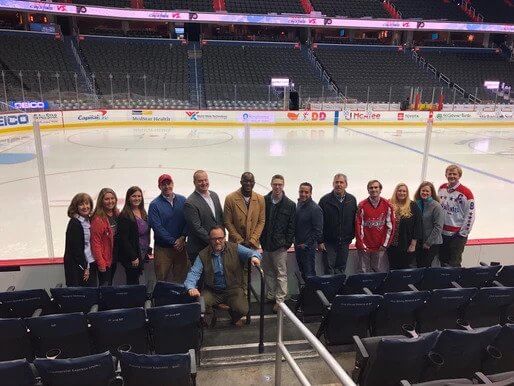 This week Broad Reach Retail Partners continued their annual tradition of conducting a year-end meeting by gathering the team at the Capital One Arena in Washington, DC. Home to the 2018 Stanley Cup champions, this year's theme was "Whatever It Takes". Founding Partner and CEO, Nate Tower, stated he sees a direct correlation between being a champion in business and being the Stanley Cup champion. "There is a synergy between the sports and the business worlds," stated Tower, who reviewed several commonalities of a Championship Level Team: be the best at your job; be mindful; pay attention to details; put the team/company first.
Tower led the group in a day of review of the past year and goals for the coming year. Following the annual meeting, the Broad Reach team toured the Capital One Arena and cheered on the Washington Capitals as they bested the Philadelphia Flyers 5 to 3.
"2018 was a building year for us. I am very excited for 2019; this is the strongest team we've ever had" stated Tower. "We have so many team members doing so much. The sky is the limit!" Tower said in closing.