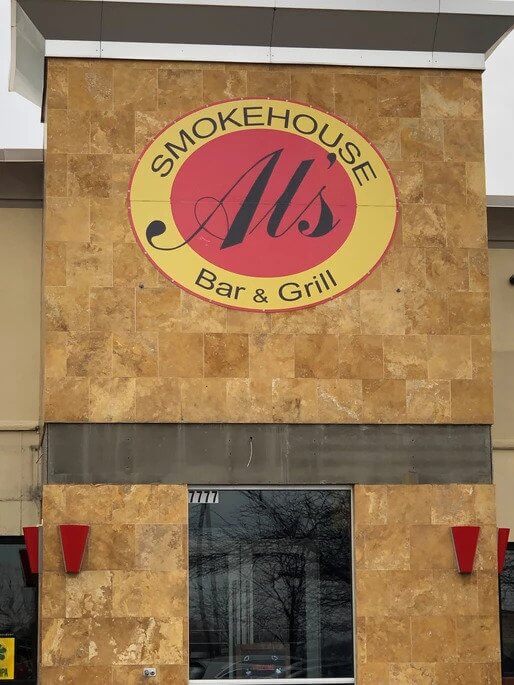 Broad Reach Retail Partners congratulates Al Shamburger, founder and owner of Al's Smokehouse Bar and Grill, on the grand opening of his second location in Huber Heights' Waynetowne Plaza shopping center. Broad Reach worked with Shamburger to take over the TGIFriday's space at 7777 Old Troy Pike.
While the restaurant had a soft opening in late December, it received the full liquor license in mid- January.
"We heard and worked with leaders and operators of the local community who shared the desire to backfill a vacant TGIFriday's restaurant space," stated Mike Castellitto, VP/Partner of Broad Reach. "We were able to fill the 6,500 SF space through our knowledge of the market, and we identified the perfect local operator looking to expand his business.
Finding those opportunities is what we do every day to meet the needs of the communities we serve," Castellitto added.
Shamburger stated he had always wanted to open a second location. When the TGIFriday's space became available he knew it would be the perfect location to house his growing business. While the TGIFriday's location can seat just over 100 customers, Shamburger is also focused on the escalating catering and delivery side of his business.
Shamburger has contracts to provide catering services to several local businesses. Shamburger also notes that general delivery services may become available in the near future. Shamburger has hired 25 employees and is operating seven days per week for lunch and dinner.