Tips for Tenants: Time for Spring Cleaning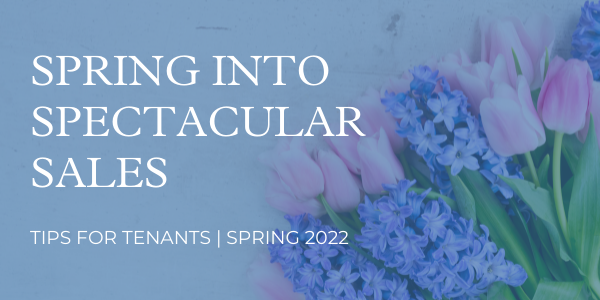 Time to Clean!
A new season means a new opportunity to wow your visitors. Since it's now officially spring, it means it's time to clean. In this quarter's edition of Tips for Tenants, we provide a cleaning checklist in addition to some tips on video marketing. Keep reading to learn more.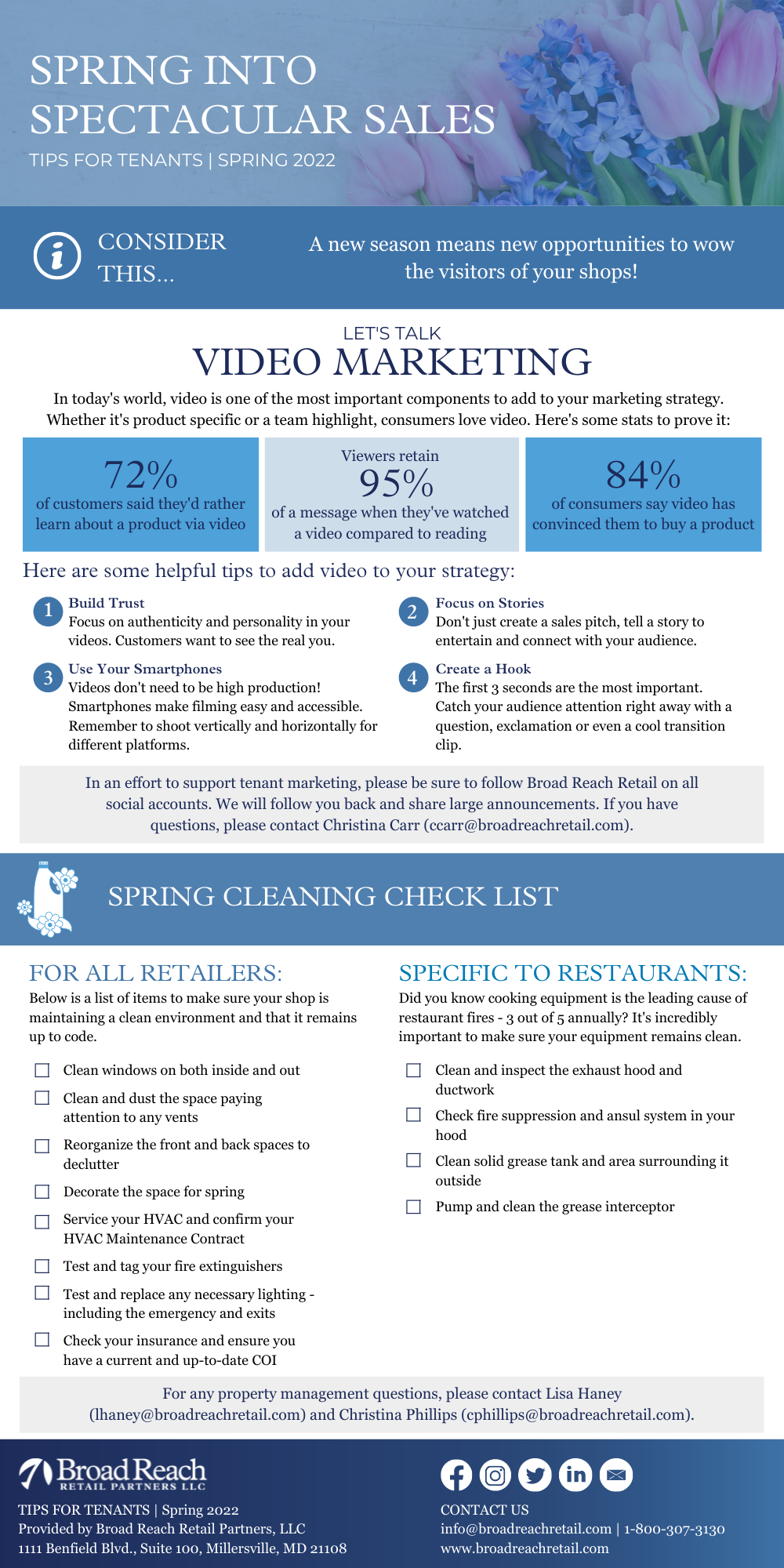 Are you using Video Marketing?
As you may know, video marketing is an extremely important of any marketing strategy. Video is becoming a preferred channel for all consumers. Some statistics to prove it include:
72% of consumers prefer learning about products through video
Viewers remember 95% of information when they watch a video when compared to reading the content
84% of customers say that video has convinced them to buy a product

Helpful Tips
Getting started with a video strategy can be very intimidating. This wouldn't be a Tips for Tenants without some helpful tips, so here are ours:
Build

Trust: Focus on authenticity and personality in your videos. Customers want to see the real you.
Focus on Stories: Don't create video that is a sales pitch. Tell stories that will entertain, educate and connect with your audience.
Use your Smartphones: Nowadays, videos don't need to be high production. Smartphones make filming easy and accessible. Just remember to shoot vertically and horizontally for different platforms.
Create a Hook: The first 3 seconds are the most important to catch your audiences attention and create intrigue. Be sure to grab your audience right away with a question or exclamation, or even a cool transition clip.
Get Support
In an effort to support our tenants marketing initiatives, please be sure to follow all of our Broad Reach Retail social accounts and tag us when applicable. We will follow you back and share large announcements when we can.
We are on Facebook, Instagram, Twitter, and LinkedIn.
If you have any questions, please feel free to reach out to Christina Carr (ccarr@broadreachretail.com).
Let's Get Cleaning!
In this edition of Tips for Tenants, we've created a helpful checklist to get you started on your spring cleaning. Please review the below image for some places that may need some attention.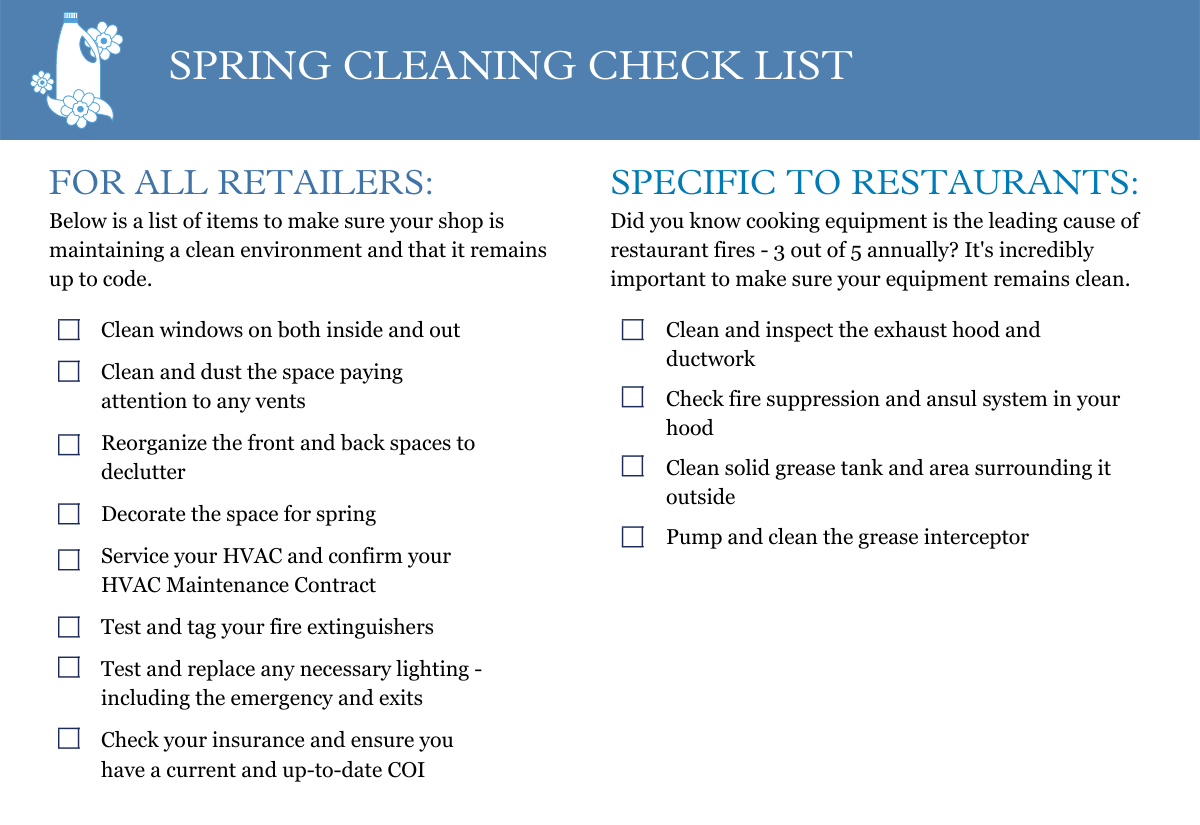 If you have any property management questions, please feel free to reach out to Lynsey Johnson (ljohnson@broadreachretail.com).