Tips for Tenants: Fall Into the Holidays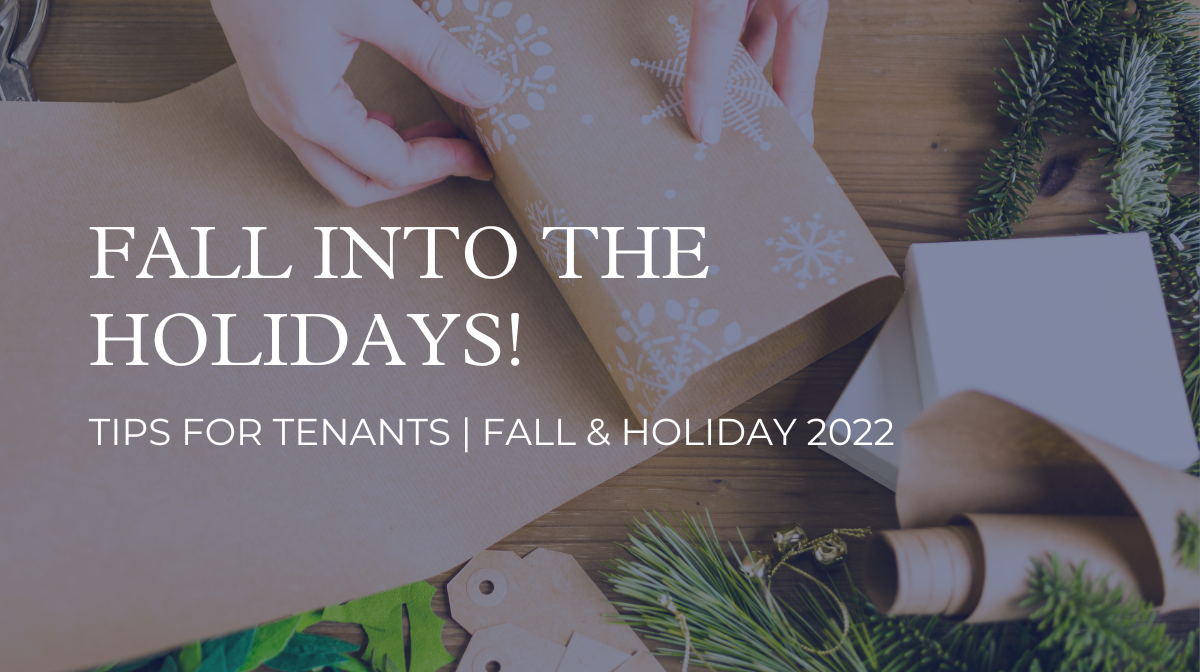 Holidays are quickly approaching!
Did you know that 25% of shoppers begin their holiday shopping in September? Another 25% start in October. This Tips for Tenants will prepare you for this 2022 holiday season, starting with Daylight Savings Ending.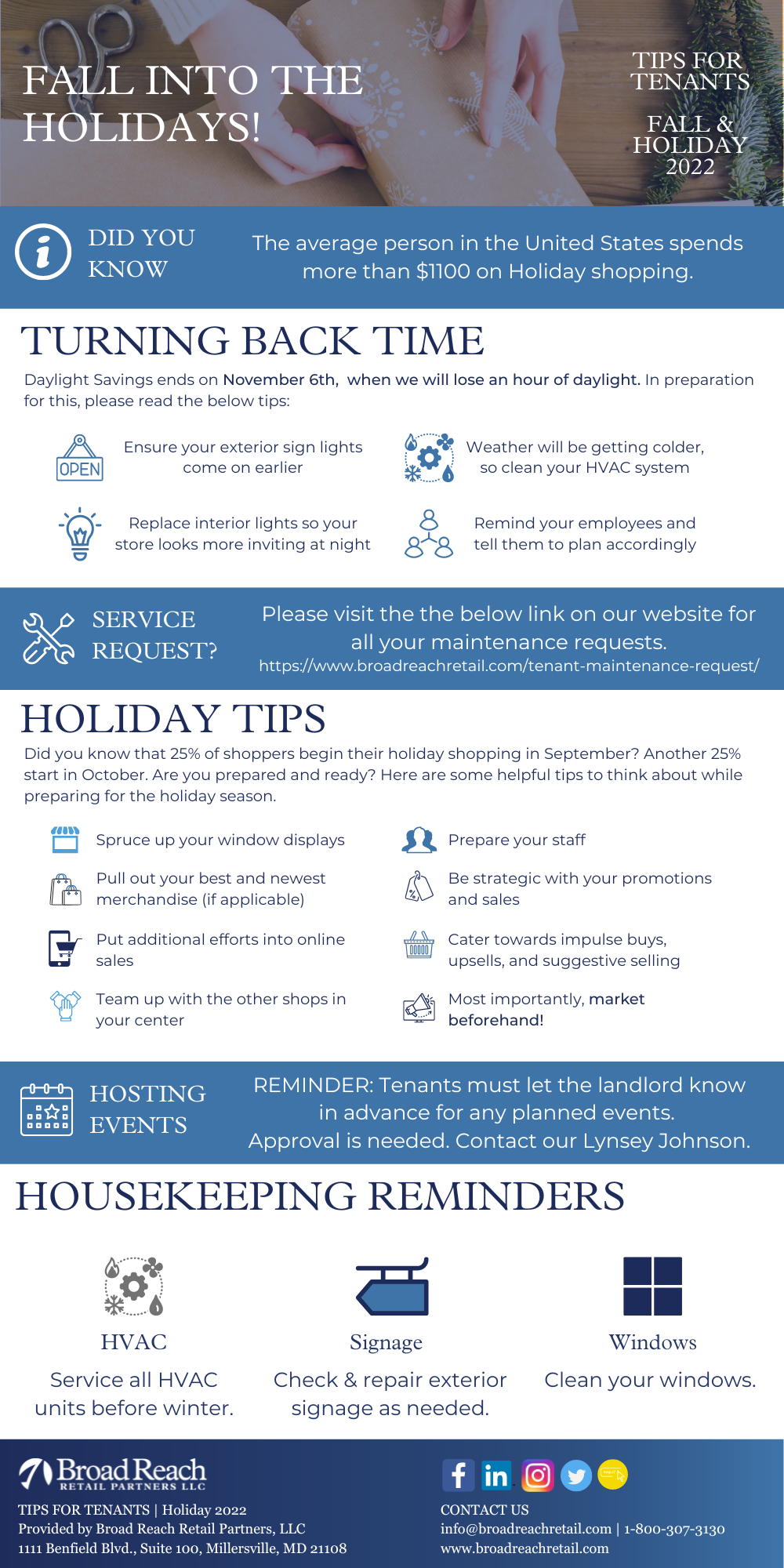 Daylight Savings Time Ends!
Mark you calendars! Daylight savings time ends November 6th. You will need to turn your clocks back, technically gaining an extra hour. Turning back the time means that it will also get dark earlier. Here are some of our most important tips for tenants regarding changing the clocks back.
Ensure your exterior sign lights come on earlier
Replace interior lights so your store looks more inviting at night
Weather will be getting colder, so make sure to clean your HVAC system
Remind employees of the time change and tell them to plan accordingly

Holiday Shopping Tips
The average person in the United States spends about $1,100 on holiday shopping throughout September to December. That means there's no better time to utilize your space and put your best foot forward. Here are some of our most important holiday tips:
Spruce up your window displays to create an inviting environment
Pull out your best and newest merchandise
Put additional efforts into online sales
Team up with other shops in your center for holiday promotions
Prepare your staff for the increase in traffic
Be strategic with the promotions and sales you choose
Don't forget to cater towards the impulse buys!
Market beforehand!

Lastly, Remember We're a Resource!
Have questions? Feel free to reach out to our team for answers. Here are a few of our top resources: