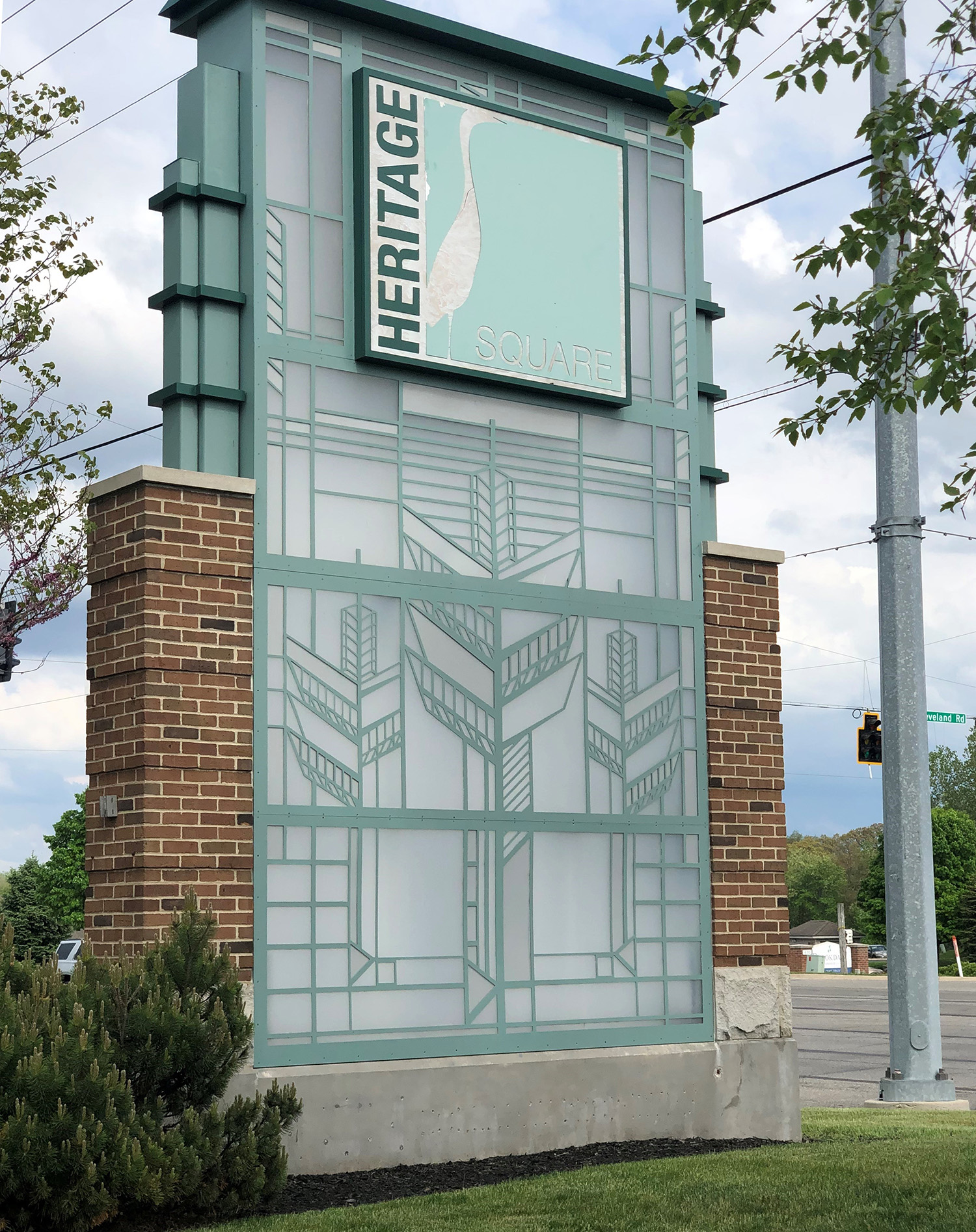 Located at 7321 Heritage Square Drive, Heritage Square is a 188,000 square-foot open-air lifestyle center located at the intersection of State Road 23 and Main Street in Mishawaka, Indiana.
Anchored by gourmet grocer, Martin's, Heritage Square features many national and local retailers, restaurants, cafés, and personal services.
Most retailers are open Monday – Saturday 10am – 8pm and Sunday 12pm – 5pm. Martin's Super Market is open seven days per week from 6am – 12am. Restaurant hours vary.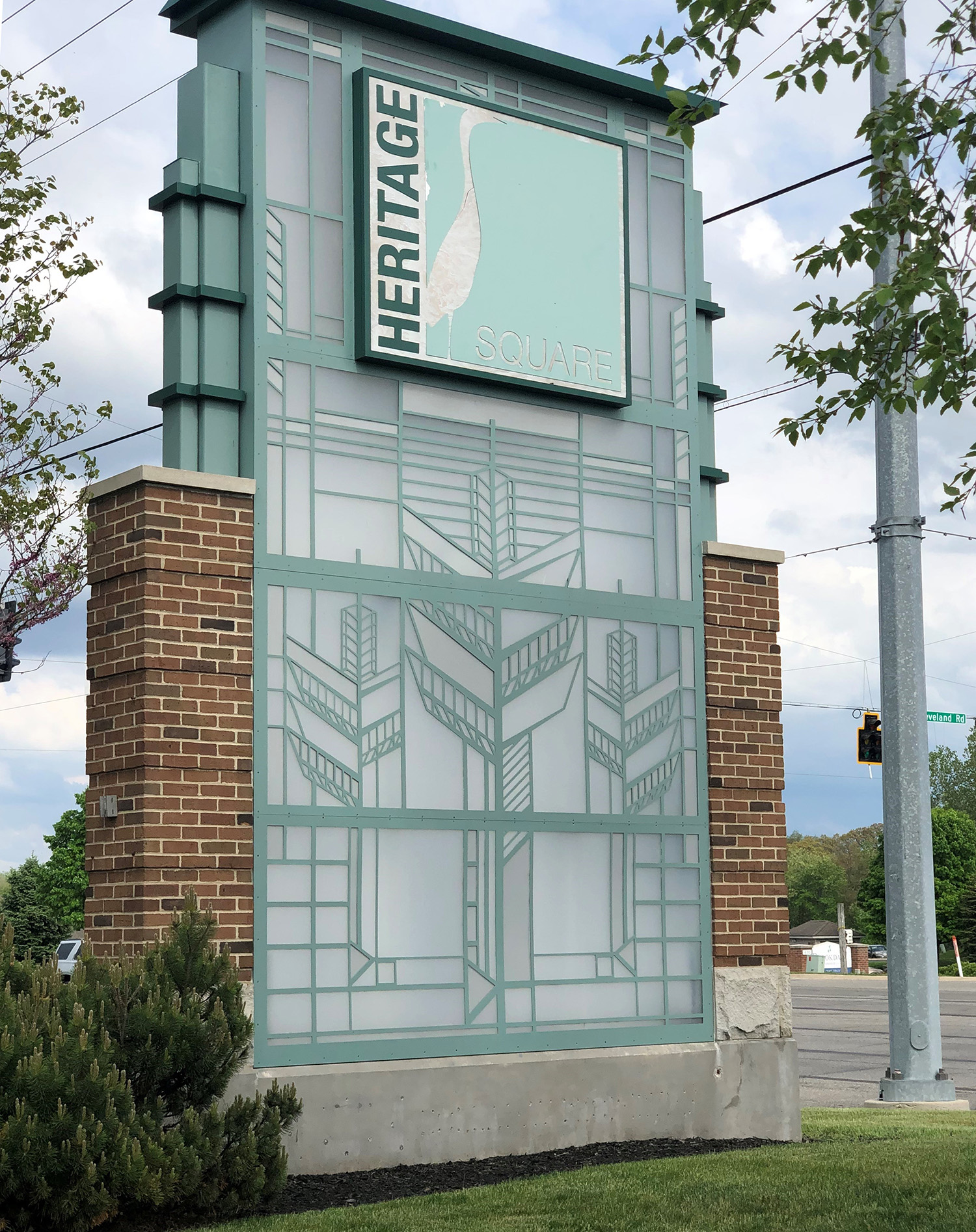 Shop & Dine
Directory
| | | | |
| --- | --- | --- | --- |
| Suite | Retailer | Phone Number | Website |
| 160 | | 574-271-1542 | www.tcbeautycollege.com/michiana-beauty-school |
| 170 | | 1-(800)-723-3276 | www.infarmbureau.com |
| 190 | | (574) 217-8428 | www.heavenlygoatbrew.com |
| 208 | | 574-968-3030 | www.theuptownkitchen.com |
| 216 | Luxury Nails | (574) 217-7080 | www.facebook.com/Luxurynails-Granger-106048477568575/ |
| 228 | | (888) 850-6284 | www.mathnasium.com/granger |
| 230 | Vacant | Contact Broad Reach |  View Property Information |
| 238 | | 574-288-2738 | www.gfafineart.com |
| 240 | | (574) 217-8739 | pinkpineapplebtq.com |
| 242 | Vacant | Contact Broad Reach |   |
| 244 | Vacant | Contact Broad Reach |   |
| 244A | | | www.facebook.com/FiestaTapatiaMishawakaIN |
| 260 | | 574-703-3610 | www.trekbikes.com/us/en_US/retail/granger/ |
| 290 | | 574-272-2292 | sohojapanesebistrodining.com |
| 304 | | 574-314-6300 | www.orangetheory.com |
| 308 | | (800) 651-6000 | www.weightwatchers.com |
| 312 | | (314) 515-2000 | www.edwardjones.com/us-en |
| 320 | | (574) 243-9089 | www.eddiebauer.com |
| 330 | | (574) 522-7766 | www.ashleyrenespromandpageant.com/ |
| 350 | | 800-669-3900 | www.tdameritrade.com/scottrade.html |
| 360 | | (574) 271-3635 | https://restaurants.subway.com/united-states/in/granger/7135-heritage-square-avenue |
| 410 | | (574)-222-2247 | www.myperiperi.com/granger |
| 420 | Vacant | Contact Broad Reach |   |
| 440 | | 574-387-4035 | www.urbanswirlfrozenyogurt.com |
| 510 | | (574) 855-1475 | https://sorellabtq.com/ |
| 515 | | (800) 333-3629 | https://www.fanniemay.com/ |
| 530 | | 574.272.6767 | https://www.salonnouveau.com/granger.php |
| 535 | | (574) 522-7766 | www.ashleyrenespromandpageant.com/ |
| 550 | | (574) 855-1776 | https://bethsglambag.com/ |
| 560 | | 574.271.1000 | https://www.glanceeyeweargallery.com/ |
| 565 | | 877-948-2525 | https://www.whitehouseblackmarket.com/store/ |
| 1000 | | 574.234.2919 | https://www.myvhj.com/ |
| 1210 | | 574-234-5848 | www.starbucks.com |
| 1220 | | (480) 245-5960 | https://www.thejoint.com/ |
| 1230 | | (574) 217-8257 | www.supercuts.com |
| 1250 | | | www.xfinity.com |
| 1300 | | (574) 271-6420 | www.oldnational.com |
| 1350 | | 574-208-9334 | https://mikescarwash.com/ |
| 1390 | Martin's Fuel Station | | |
| 1400 | | (574) 277-5521 | https://martins-supermarkets.com/ |
Building 100, 2nd Floor