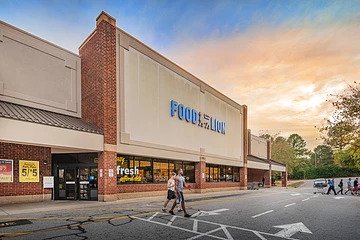 Yet another purchase during these difficult times underlines the need for essential retail
MILLERSVILLE, MARYLAND (January 25, 2021) – Broad Reach Retail Partners LLC, a value-add owner and operator of retail shopping centers, is jump-starting its new year with the acquisition of Avent Ferry Shopping Center in Raleigh, North Carolina. This acquisition comes shortly after the commercial real estate firm's previous purchase of Warsaw Village Shopping Center in September.
Both purchases underline the need for neighborhood centers with essential retailers like grocery stores, pharmacies, and other supporting retail. These centers continue to provide their surrounding communities with necessary goods and services, especially during these challenging times.
"Given the past year, it has become more obvious than ever that these necessity-based shopping centers are a pillar of our communities," said Nate Tower, Founder & CEO of Broad Reach Retail Partners. "Our acquisition of Avent Ferry reinforces Broad Reach's commitment to elevate the value these centers bring to their local residents."
The addition of Avent Ferry to the Broad Reach portfolio expands their geography as they enter the Raleigh market for the first time. Anchored by Food Lion, Avent Ferry is in a growing area with strong demographics. Additionally, the center is located within walking distance to North Carolina State University and just three miles from downtown Raleigh. The 119,652 SF property is 87% occupied and is also home to Walgreens, Family Dollar, the North Carolina DMV, Hardee's, Circle K and Wing Stop.
For leasing information, please contact Ashley Allen, Partner & VP of Leasing, at 443.890.1538 or aallen@broadreachretail.com.
About Broad Reach Retail Partners
Founded in 2006, Broad Reach Retail Partners, LLC is a privately held, fully integrated owner and operator of shopping centers. Since its beginning, Broad Reach has owned, leased or managed 47 centers, representing 4.7 million square feet. Our mission is to create value for our partners, properties, and people. We do this by maximizing the full potential of underutilized shopping centers through focused leasing, disciplined buying, and meticulous management. For more information, visit www.BroadReachRetail.com.