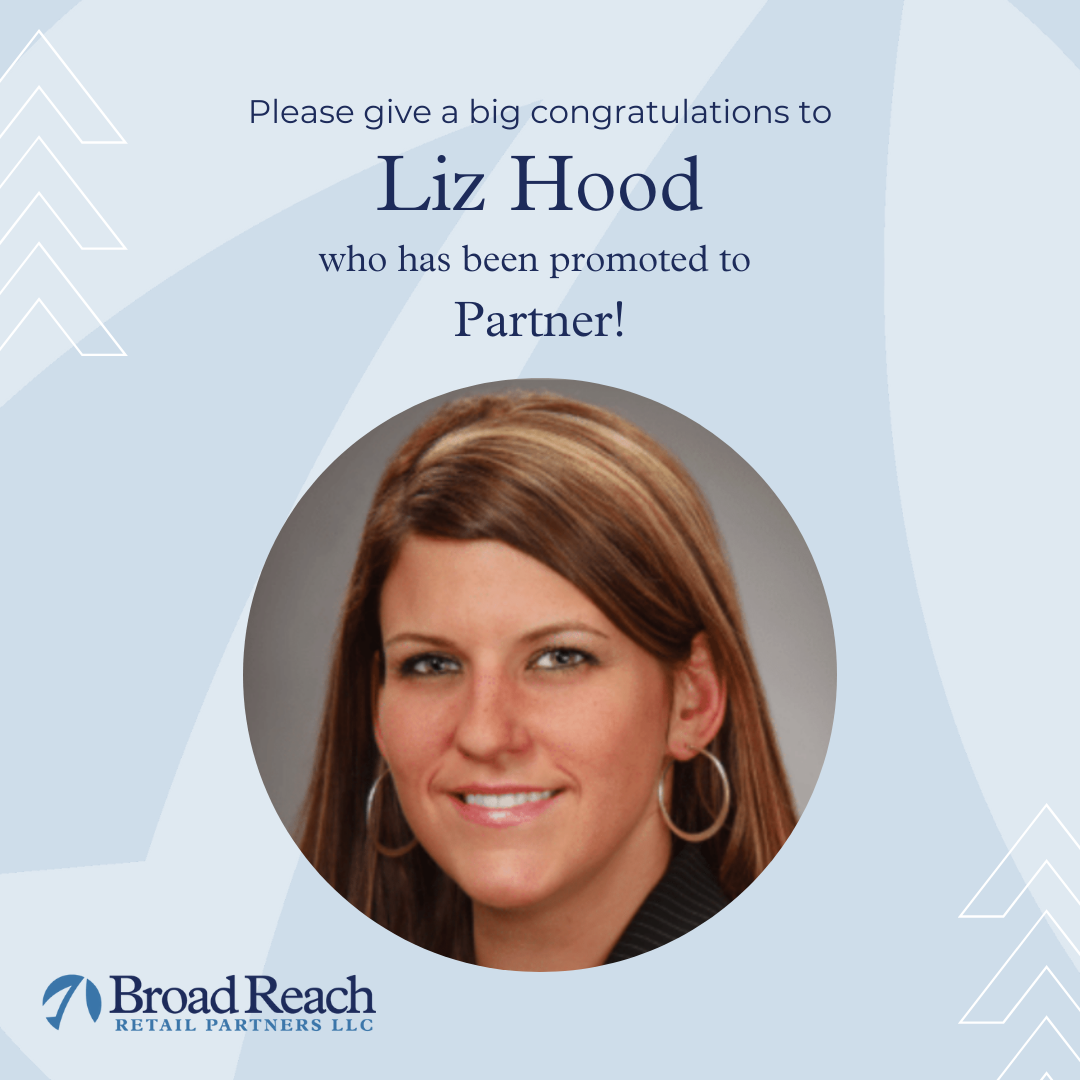 We are pleased to share the promotion of Liz Hood to Partner at Broad Reach Retail Partners.
Liz Hood joined Broad Reach Retail Partners in 2016 as Director of Accounting and was promoted in 2019 to Vice President of Finance. Throughout her time at Broad Reach, she has overseen both the Accounting department and Capital Markets team. She has also continued to support the company within an HR role and has been an invaluable resource to our investors.
In five short years at Broad Reach, Liz has truly had an incredible impact on the company and the team. Some of her biggest accomplishments have included her work on:
The acquisition of 8 shopping centers, including most recently Avent Ferry, Henderson and Hunt River
The sales of 5 centers and 5 pad sites, including Southland Crossings and Chipotle at Baker Square
Refinanced 6 centers, with Baker Square being one this year allowing for the redevelopment to transpire
In the last year alone, she has supported in the onboarding of nine new employees
Every quarter, she leads the accounting team through successful distributions to our investors
In other words, Liz very clearly supports the Broad Reach mission of creating value for our partners, properties, and people.
Congratulations to Liz, well done and well deserved!