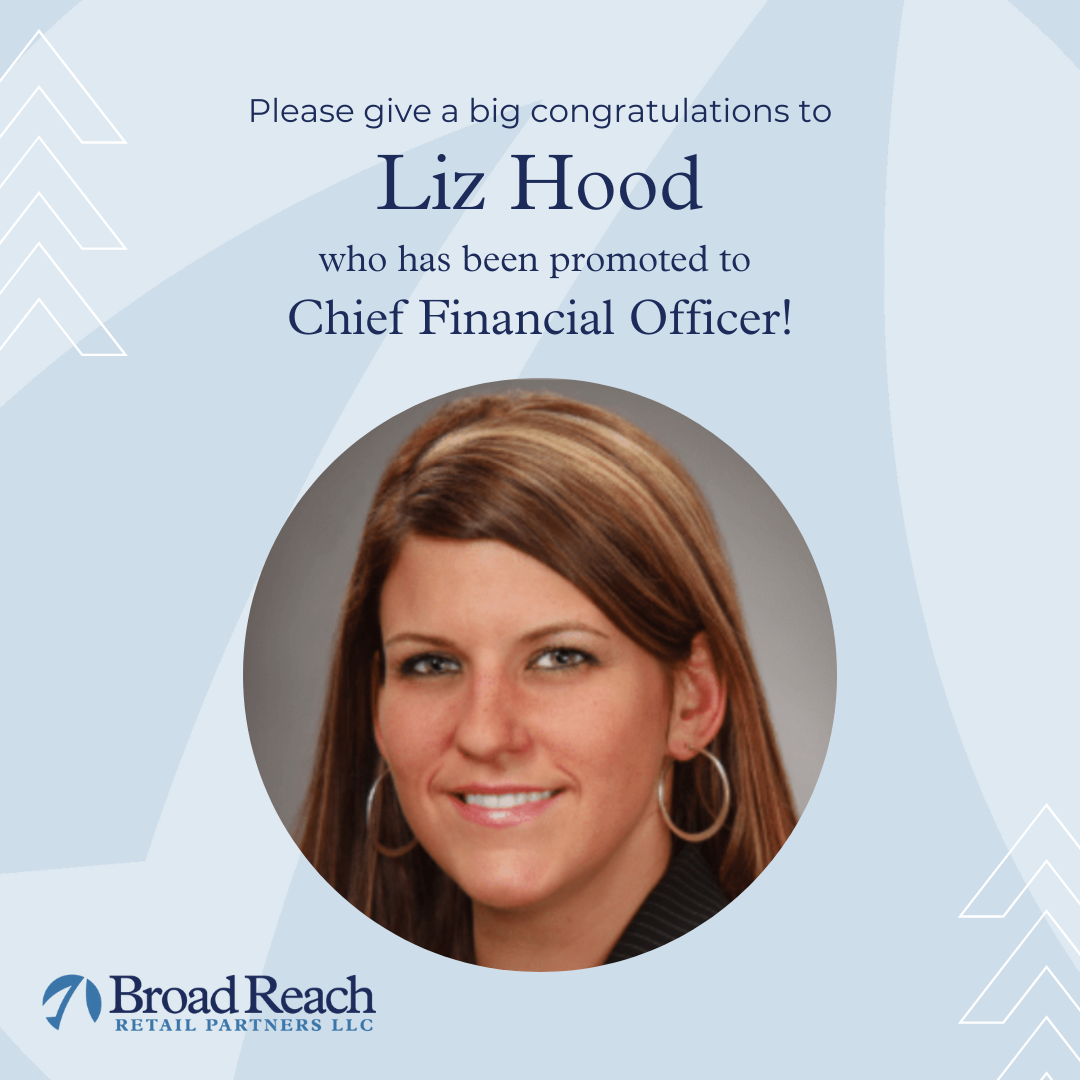 We are pleased to share the promotion of Liz Hood to Chief Financial Officer at Broad Reach Retail Partners.
Liz Hood joined Broad Reach Retail Partners in 2016 as Director of Accounting, and was made partner last year in 2021. Throughout her six years with the company, she has overseen both the Accounting and Capital Markets teams and has had the unique ability to grow these teams into the power houses they are today. She has also continued to support the company within an HR role and has been an invaluable resource to our investors. Her standout work has earned her this new title as Chief Financial Officer.
In six short years at Broad Reach, Liz has truly had an incredible impact on the company and the team. Some of her biggest accomplishments have included her work on:
The acquisition of 12 shopping centers, including most recently Eagle Village, Penn Crossing, and Green Ridge Plaza
The sales of 6 centers and 6 pad sites, including Liberty Square and the 5-acre pad site at South Grove
Refinanced 6 centers, with Baker Square being one last year allowing for the redevelopment to transpire
In the last two years, she has supported and helped in the onboarding of twelve new employees
Every quarter, she leads the accounting team through successful distributions to our investor and has been vital to the launch of our new investor portal
In other words, Liz very clearly supports the Broad Reach mission of creating value for our partners, properties, and people.